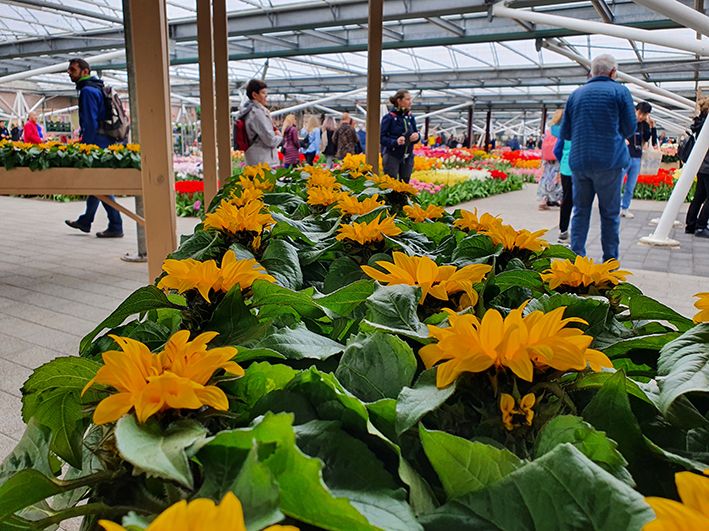 If you are in need of some extra sunshine, Keukenhof is the place to be! In addition to the countless spring bloomers, inspirational gardens and flower shows, this season our Sunsation® pot sunflowers also have a splendid spot in the world's most beautiful spring park. Heleen Valstar's team has created a colourful presentation with Sunsation® in the leading role in a prominent place in the Willem-Alexander Pavilion.
From the beginning of April until the beginning of September, the Sunsation® growers supply the market with different varieties of Sunsation®. So our pot Sunsation® flowers bloom early in the season and bring colourful sunshine into and around the house. In attractive containers and pots on the terrace, balcony or patio, they combine perfectly with other flowering plants or greenery. After the frost, you can also plant them in the open ground to give flowerbeds and borders a sunny colour.
You can visit Keukenhof until 15 May 2022. Tickets can be ordered online via the Keukenhof website.