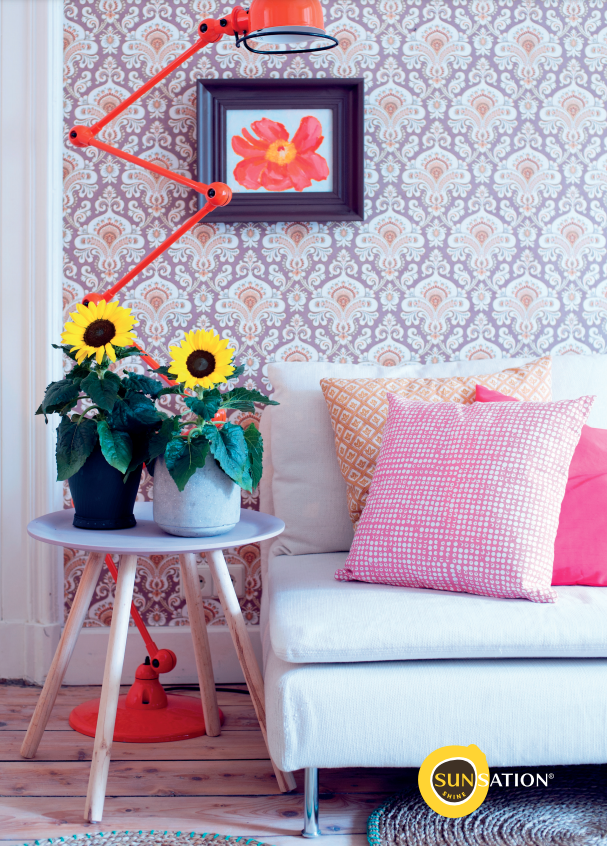 Flower trials with the Sunsation pot sunflower have shown that one flower blooms day and night for at least three weeks. That makes more than 500 continuous hours of sunshine. A stark contrast to the usually sunny month of August, in which the real sun "only" put in an appearance for 240 hours in 2016, according to the Royal Netherlands Meteorological Institute (KNMI). This cheerful pot sunflower is guaranteed to deliver an extra helping of sunshine in the summer of 2017…
Sunshine rating
Like no other plant, the sunflower gives you the ultimate cheerful, summery feel. To get to know the Sunsation plant's "sunshine rating", the growers carried out a wide range of tests. In addition to flower trials, the effects of weather influences were also measured. The result: Sunsation flowers best outdoors in a sunny spot and is unaffected by rain and wind. With its compact habit and short height (40 cm on average), the plant stays nice and upright and goes on flowering profusely, even in bad weather.
Styling tips
For an extra sunny effect, choose yellow pots.
Paint the pots with cheerful dots or stripes!
Several Sunsation plants together in a large pot create an even more summery atmosphere
Easy
Sunsation is ideal for growing on the balcony or patio. Choose a nice pot, container or basket and make sure there is a hole in the bottom so that any excess water can drain away. You can collect the excess water in a matching saucer or dish under the pot. Fill the pot with fresh potting compost, take the Sunsation out of its growing pot and plant it. Firm the compost around the root ball and give it water.
Plant care
Place the pot sunflower in a sunny spot.
Water regularly (when the compost feels slightly damp, that's plenty).
Always remove faded flowers so that the next bud can open.
Sunsation pot sunflowers are available from garden centres, florists, DIY stores and supermarkets from April to September. For more information, check out www.facebook.com/sunsationsunflower.
Source: Tuinadvies.nl